About US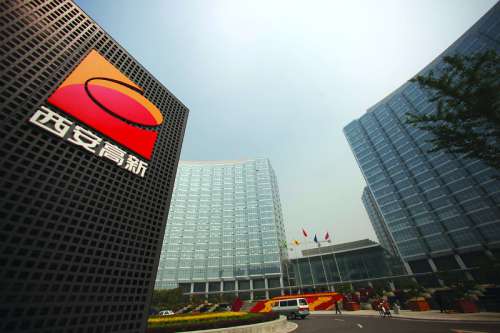 HydroSpan Limited (subsidary of Eagle Technologies(Shenzhen) Ltd , China),founded in 2009 in Xian High-Tech Zone,specialized in developing and selling sensors and hydrological monitoring equipment including system solutions for hydrology,irrigation,flood alert, sewage,industry and water treatment applications. HydroSpan is a major instrumentation supplier of sensors and water monitoring systems to China's National Hydrological Info Service, Irrigation & Drainage Metering Service,Small and Medium-sized Rivers Monitoring Program, National Academy of Water Science, Chinese Army Corps of Hydro Engineering, River&Ocean University of China as well as many provincial and local governments and private sector industries.
---
What We Do:

Design , manufacture, install, support and maintain remote hydrological monitoring systems.


Distribution of represented sensors and equipments.

Instrumentation & Calibration Services
---
How We Do it:
People




HydroSpan people are dedicated to ensuring that every client is well served. Our highly skilled field engineers are trained in Europe for their innovation, responsiveness and flexibility.

Service Excellence




Service Excellence is at the core of our business activity. It's how we continue, meet and exceed our commitments.

Partnership Approach




Our aim is to work in partnership with our clients, applying a fusion of innovative ideas and proven technology to achieve practical and efficient solutions of the highest quality.

Industry Expertise 




We deliver compelling value propositions that demonstrate we understand our clients business and have deep expertise in their industries.

Benefits to our Clients




By focusing on value, our clients and our resources, HydroSpan has become a significant provider in the provision of services, solutions and technology in the water and environmental. Unparalleled service and performance, interpreting customer's needs before they arise and providing innovative solutions on time have ensured our success.
---
Competitive advantages:
Concentration on hydrological instrumentation and system integration.

High standard hydrological measuring devices with cost effective advantage for developing countries

Specialist for non contact water flow measurement. 
Company  Philosophy:
To serve our customers through innovative and responsive solutions, taking advantage of the cutting edge technologies.

To provide challenges and opportunities to our employees, channeling their skills and fostering their creativity and individuality.

To identify the needs of the times and of the future and to use all of HydroSpan's resources to meet those needs by being versatile, responsive and dynamic.

To work together with our employees and contribute to the communities in which we operate.